Dr. Ravi Kant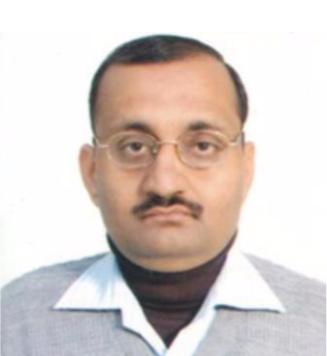 Dr. Ravi Kant is senior academician, veteran researcher, boundary-free inventor and tireless entrepreneur. He is working from last 20 year to dissipate the education in the country. He is mentor, guide and pathfinder for thousands of his students. He is fully involved in research and development in bio organic, bio inorganic, organometallic and metalo pharmaceutical chemistry.
He has large portfolio of research outcomes including International Patents, National Patents, Research/review Publications, Books & Book chapters. He has handled, executed and completed different research projects and administrative projects funded from Centre government, state government and private body.
His work is recognized and honored with numbers of awards including the Rastriya Shiksha Gaurav Puraskar, Young Scientist Award & Best Faculty Award.
He has served the nation in different positions in different organizations like Professor of Chemistry at Aryakul Group of Colleges, Lucknow; Associate Professor at Mewar University, Chittorga rh,Rajasthan; Assistant Professor at Pranveer Singh Institute of Technology, Kanpur; Assistant Professor at Prabhat Engineering College, Kanpur; Sr. Lecturer at Hygia Institute of Pharmaceutical Education & Research, Lucknow; Post-Doctoral Fellow at Pharmacology Department, CSIR-N.B.R.I., Lucknow and Lecturer at B. S. N. V. P. G. College, Lucknow.
He has handled the administrative responsibilities as a Director (Research) at Aryakul Group of Colleges, Lucknow; Director (Applied Research) at Mewar University, Rajasthan; and Director (Post Graduate Programs) at Mewar University.
He is active member of different body including Centre for Educational Growth & Research, India; Indian Science Congress, Kolkata; Vigyan Bharati, India; Academic Council, Mewar University, Rajasthan; Founder Member, Noni Charitable Trust, India; Founder Member, Adhayay Foundation, India etc.